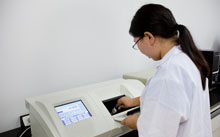 Laboratory instruments: Agilent 1200 high performance liquid chromatograph;Shimadzu high performance liquid chromatograph;Shimadzu ultraviolet spectrophotometer;thin-layer scanner;Agilent gas chromatograph;Agilent atomic-absorption spectrophotometer.
Our clients can rely on the quality of all our products to be continuously tested and guaranteed. Since 2014, TongyuBio has had an in-house analytics lab in which our experienced experts can make use of top-of-the-line technology.
---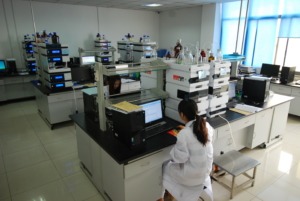 In the physical-chemical analysis, they apply a broad spectrum of methods. From simple measurement via the detection of ingredients with the help of combined gas chromatography and mass spectrometry, our lab team makes sure that we meet the quality requirements that we have set for ourselves.
Nearly all chemical testing procedures conducted in our lab are validated methods based on common standards of the pharmaceutical, food, feed and cosmetics sectors.
---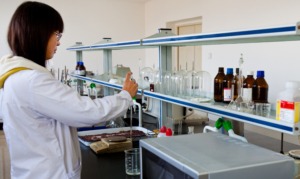 All the employees at TongyuBio put great emphasis on quality and safety. In order to guarantee a consistent high standard quantity of all products and services, many of our measures regarding quality assurance go well beyond legal requirements. Our steps for quality management include: supplier audit, material storage inspection, API QA, pre-processing extraction QA, quality inspection QA, approval and release, quality records management, client complaints, package materials inspection, cleanliness test, water test, raw material test, quality stability evaluation, microbiology test, finished product test.
---